Woods used are well-aged spruce and maple
Guarneri and Strad models, model dimensions adjusted to fit the individual player's needs. Wood selection, arching, graduating, etc. selected according to desired tonal characteristics. A dark and powerful, projecting, rich, and multilayered sound.
Current price: $24,000.
I have tried many Folland violins over the years and have twice ordered violins with very specific, nuanced differences. I had complete confidence that the instruments, when completed, would have all of the qualities I wanted. They have proven themselves daily, in orchestral, chamber and solo performance, to be all that I had wished for and more.Peter McGuire
Folland Violin no. 164
Folland Violin no. 213, 2016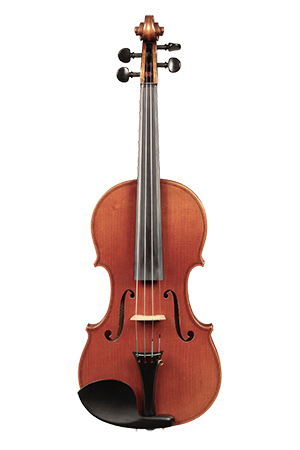 Gallery
Owners' testimonials
"My Folland violin has, from day one, exhibited an incredible depth of tone on the lower strings and a sweetness on the E that I have heard only in the greatest old masters. That, with its remarkable projection and lightning quick response, makes it a joy to play. I am amazed that it continues to improve and get better every day.2nd Concertmaster, Zurich Tonehalle Orchestra
"David is a true master and one of the great violin makers in the world today"
Aaron Janse, Minnesota Orchestra
View the construction of a Folland violin in the construction gallery.